Winners of the 2020 Lohmann & Van Sinderen Prizes in Undergraduate Printing and Design have been announced.
Due to the University's response to COVID-19, this year's competition was held entirely online and two additional categories were created to broaden the competition. Judges saw more than eighty submissions that featured a wide variety of academic, personal, and professional pieces.
This year the committee awarded an additional $2,000 in prize money in honor of the class of 2020.
All of this year's participants are to be congratulated on the quality and imagination of their work, created and submitted under unprecedented circumstances.
Digital Design and Printing 
This year's first prize was awarded to Sophia Zhao (MY '23) for her body of work that included fourteen pieces. Pictured below are selected posters entitled Chaos, After Dark, and 19Q4.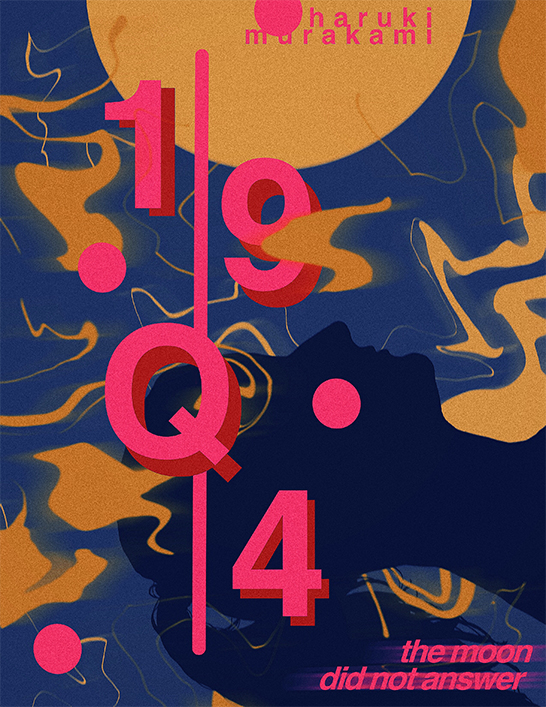 Rudd Fawcett (JE '22) was awarded second prize for his pieces Chernobyl Disaster and Chernobyl Files 1986, pictured below.
Soledad Tejada (DC '20) was also awarded second prize for her body of work of five submissions. Shown below is a poster entitled Sargasso,
and designs entitled Routine Descents, Reverberating Routes, and A Cartographic Redesign of Rebecca Solnit's City of Women.
Third place was awarded to Josh Chough (BK '23) for a body of work. Below are a selection of winning posters.
Lauren Gatta (GH '21) was awarded third place for a body of work. Below are spreads from When the Ink Will Not Fade,
and 32 Stamps, a book and card game.
Sidney Hirschman (ES '22) was also awarded third place for a body of work. Below are spreads from submissions Theodora and Eleanor,
and Tomoko Miho: Life and Work.
Honorable mention went to Ivy Li (TD '21) for her YUNA 2020 logo and T-shirt design; Sunnie Liu (JE '21) for TV Dinner and The Squirrels of JE; Julie Hedges (SM '20) for Towards Roadside Attractions; Kanyinsola Anifowoshe (ES '23) for A World Without Prison; Melissa Leone (GH '21) for her body of work; and Geovanni Barrios (MY '23) for Working: A Musical Poster.
Letterpress
First place was awarded to Joji Baratelli (JE '23) for his body of work. Pictured below is a booklet Apocalypse Soup, along with a broadside, and coaster.
Giovanna Truong (MY '23) was awarded second place for her accordion-style book Famous Bow Tie Wearers.
and Emma Levin (BF '23) was awarded third place for her body of work shown below. 
Anh Dang (BK '23), Joseph Ribaudo (PC '21), Annli Nakayama (PC '22), Nicholas Ruiz-Huidobro (TC '21), and Roba Sabawi (DC '21) were all recognized with honorable mention for their impressive work.
This year saw two new categories—Web/App Design and The Altered Book.
Web/App Design 
First place went to Josh Chough (BC '23) for his body of work. Shown below is Reefstars, a mobile app
and Dreamkit, a web-based app that connects youth experiencing homelessness to mentorship and employment opportunities in their local communities.
Second place was awarded to Alexi Christakis (PC '20) for a mobile app Paint Party.
Honorable mentions were awarded to Farid Djamalov (PC '21) and Felicia Chang (MY '21).
The Altered Book
Sarim Abbas (MY '20) was awarded first place for Echoes. Using a book called What Marx Really Meant, Abbas worked in layers to create a progression of elements that evoked both a sense of deconstructing Marx's ideas as well as a sense of his voice echoing from within the book.
Isabelle Top (JE '22) received an honorable mention for The Dragon Rider.
Judges for this year's competition were Raleigh D'Adamo, Molly Dotson, John Gambell, Basie Gitlin, Mar Gonzales-Palácio, Rebecca Martz, Miko McGinty, Richard Rose, and Anton Sovetov.